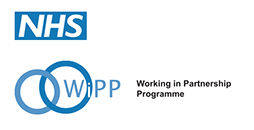 This review describes an initiative that WiPP has identified to reduce workload in general practice.
About the Working in Partnership Programme

The Working in Partnership Programme (WiPP) was established under the new General Medical Services (GMS) contract to develop and implement a strategy for general practice that addresses effective use of clinicians' time whilst improving the availability of services for patients. Workload management in general practice is an essential element of the expansion of the primary-care sector.
Good Practice Project
The Good Practice Project was established to identify, evaluate, signpost and support the mainstreaming of existing good practice in keeping with the WiPP remit. If you would like to find out more about the Good Practice Project or about the work of WiPP then please visit: www.wipp.nhs.uk 
Summary
A total of 150 GP appointments each month have been released by introducing a nurse-led, minor-illness service. Of the patients seen through this service, only 4–6% go on to make a GP appointment for the same condition, suggesting that the service is effective in managing minor illnesses.
The practice had identified that there was a significant workload associated with patients presenting with minor illnesses. In many cases, patients were seeking reassurance that their condition was not serious. It was felt that this could be managed by a trained nurse.
An opportunity to train an experienced practice nurse to provide minor-illness management prompted the practice to develop the service and promote it to their patients.
The service provides an opportunity for the nurse, who operates longer appointments than the GP, to educate the patient about strategies to manage minor illnesses in the future. As a result, patients who previously made an appointment to see the GP are now being managed by the nurse. Anecdotal evidence suggests that more patients are taking an active role in managing their minor illness before making an appointment.